Rain couldn't stop this family from laughing and smiling throughout our entire session. I met Sonia last year at Click Away in Florida and she instantly became a sweet friend! She's also an avid film shooter and I swear there's nothing better than photographing someone else who loves all the quirks and beauty of film! She has the most beautiful family ever and it was such a treat to be able to photograph them during their vacation at Topsail Beach this past June.
Vacation sessions are just amazing….and they don't have to take place just at the beach either! Any place your family loves to visit or considers a break from reality is the PERFECT place for a family session. So hit me up if you're planning a vacation and you'd love to get some pictures! I'm planning my calendar for next year and would LOVE to get you on it!
Film stocks: Fuji 400H, Ektar 100
Cameras: Pentax 645n, Canon 1V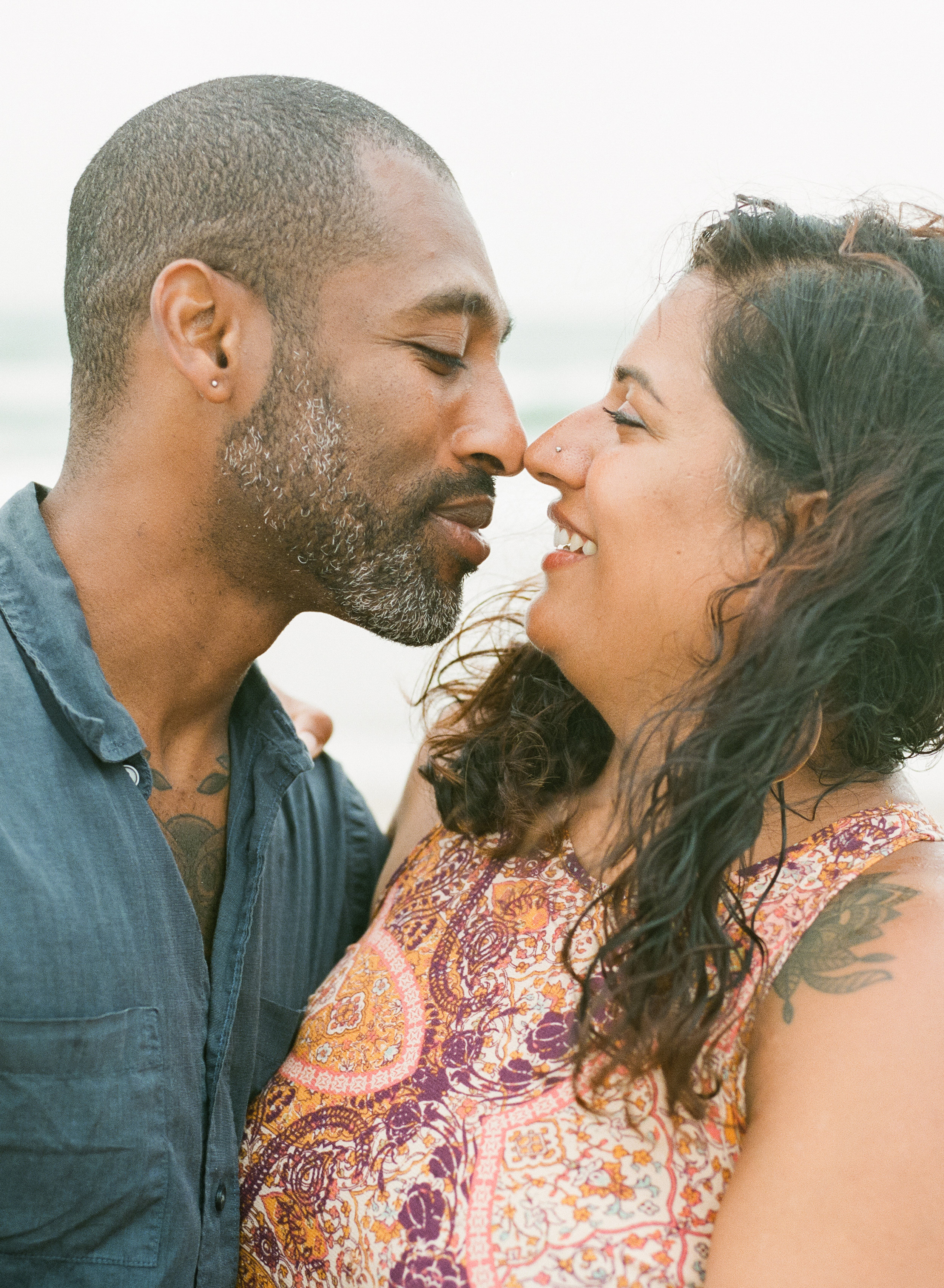 Planning a vacation and want someone to come and capture your family in your happy place? I'm your gal! These are the places that matter most to you. This stage/house/moment you're at right now will be totally different and changed and just "where in the world did time go?" a year from now. Take the time to capture your here and now. I promise you will NEVER regret preserving those in-between moments. Call or email me for session deets (or just click this link riiiiiiight here).