I have no problem admitting I'm a home-body. I could pretty much stay at home all the live long day, maybe venturing out around my house for some fresh air + sunshine and be totally fine. I'm pretty sure I've created two home-bodies too, because I literally have to drag my kids away from the house. And true story - when we vacationed in the Bahamas a few years ago, Drew broke down and cried alligator tears on the last day of our trip because he missed his bed AND his EGGOS so much.
So I guess that's why in-home sessions have my entire heart.
Home is where the love lives. Home is where kids feel safe and playful and truly themselves. I love getting a peek into the real life of my sweet clients and I 100% feel that photographing a family at home makes everyone take a deep breath and relax. There's no more "stiff posed" photos. No more everyone just standing together by a few trees unsure of where to look. Being in home kind of gives everyone a break. Kids are in their own element and are free to roam. Mom is super excited because she's getting these photos that truly represents her day. And dad is just so happy that mom is happy (and the fact that's he's in his own home and can have a glass of champagne or even sneak away to watch the game....).
Spending the morning with the Barbaro family was a dream. Their love for each other was palpable and their home had so much happiness within it's walls. The stage that they are at right now is ever-moving and I know it can feel exhausting some times. I've been there....and I often wondered when I would be able to come up for air. Now, I would give anything to go back to those diaper-wearing, barefoot, chaotic days at home. My hope for these types of sessions is to give you the real, the raw and everything in-between. To capture your life as it is RIGHT NOW. Before you know it, time will have moved on and you'll be craving these moments again.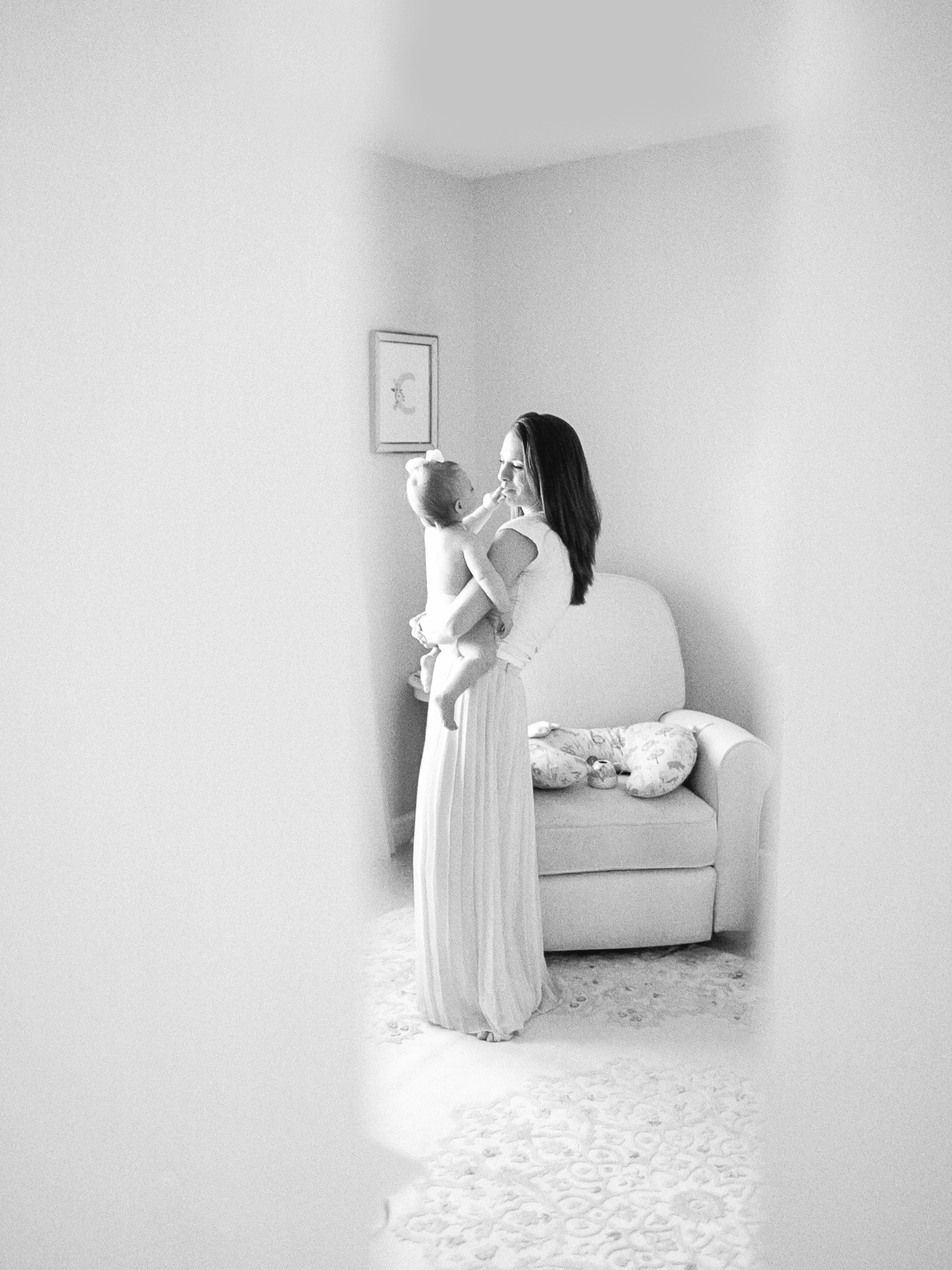 Hey you! Your day matters and these moments matter too. The stage you're at right now will be totally different and changed and just "where in the world did time go?" a year from now. Take the time to capture your right now. Call or email me for session deets (or just click this link riiiiiiight here).